Zum Schwarzen Kameel
The Kameel and the Monkey – a perfect Viennese Melange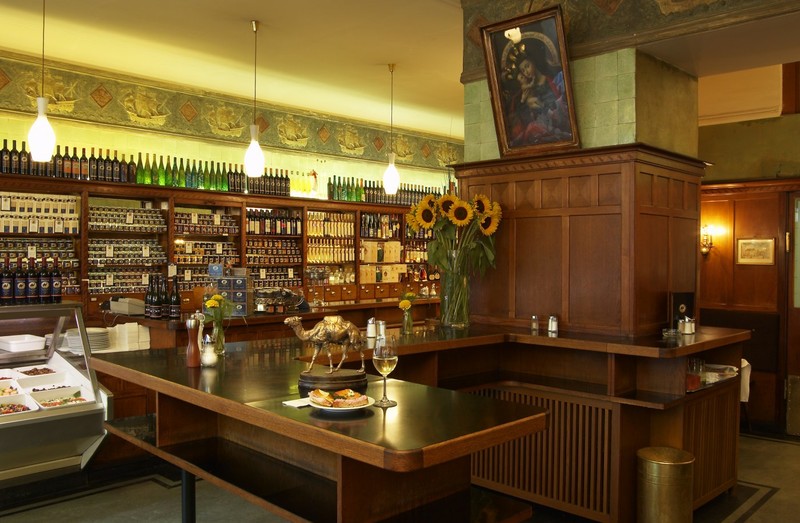 Is there such a thing as love at first sight? We are convinced that the answer is a resounding yes! For example, when a certain little Monkey met a "Black Kameel" for the first time and realized that he wanted to stay at "Zum Schwarzen Kameel" forever. But first things first. The Monkey is a Black Forest gin and "Zum Schwarzen Kameel" is the ideal place for all connoisseurs and would-be connoisseurs. (The bar and restaurant can be found at Bognerstrasse 5 in the heart of Vienna.) And just as you'd expect with love at first sight, since the Monkey's visit, he can't get the "Kameel" out of his head. He wants to join the bar's community, spending his days and nights in a place where intellectuals, artists, colleagues, slackers and lovers meet. He wants to enjoy a Melange (Viennese coffee specialty), a G'spritzten (wine with sparkling water), a "Seidl" of beer, an "Achterl" of wine, a glass of champagne and delicious sliced bread with tuna, red cabbage and horseradish. He wants unforgettable encounters in an atmosphere where you might expect to find Sigmund Freud at a neighboring table. Where you ask yourself if that isn't Falco in the corner engaging in animated conversation with Franz Schubert? Or whether the sketch book left on the next table might perhaps belong to Gustav Klimt?
And above all: Did the clock just strike five in the morning or in the afternoon?
Is there really a place to satisfy your longing for the past, while engaging in stimulating and inspiring contemporary discussion? Yes, and while it may sound pretentious for a place that primarily offers food and drink, we can't think of any other way to describe it. Our excitement is too great as we reflect on all of the rich experiences. So, die gnädige Dame, der gnädige Herr – Samas? May the Monkey stay with you for a while?
In this spirit: Cheers to Viennese charm!